Languages & Channels

Archives

Christian Love Messages
Beyond Love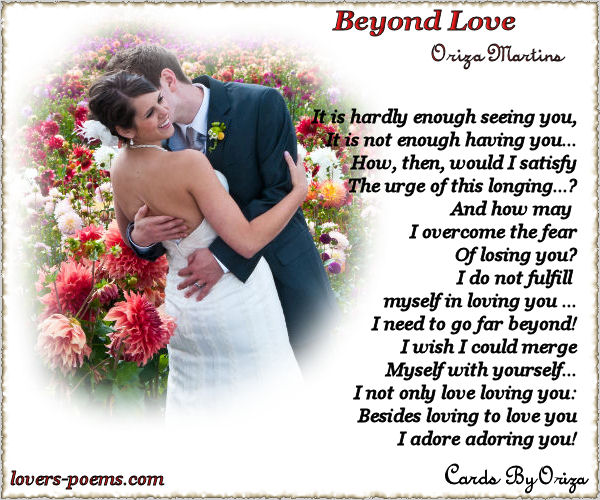 Nice gift for a woman… for a lover… for a special someone…
Beyond love
It is hardly enough seeing you,
It is not enough having you…
How, then, would I satisfy
The urge of this longing…?
And how may I overcome the fear
Of losing you?
I do not fulfill myself in loving you …
I need to go far beyond!
I wish I could merge
Myself with yourself…
I not only love loving you:
Besides loving to love you
I adore adoring you!
© Oriza Martins
Trad.Daiane da Silva
More love poems by Oriza Martins
Nice Quotations in PORTAL of QUOTES!
Search – Busca

Recent Posts

Social