"Imperfection is beauty, madness is genius and it's better to be absolutely ridiculous than absolutely boring."

"A wise girl kisses but doesn't love, listens but doesn't believe, and leaves before she is left."

"If you can make a girl laugh, you can make her do anything."

"It's better to be unhappy alone than unhappy with someone."

"Give a girl the right shoes, and she can conquer the world."

"If you're gonna be two-faced at least make one of them pretty."

"Who said nights were for sleep?"
"I restore myself when I'm alone."


"I am good, but not an angel. I do sin,
but I am not the devil. I am just
a small girl in a big world trying to
find someone to love."

"It's often just enough to be with someone. I don't need to touch them. Not even talk. A feeling passes between you both. You're not alone."

"We should all start to live before we get too old. Fear is stupid. So are regrets."

"When it comes down to it, I let them think what they want. If they care enough to bother with what I do, then I'm already better than them."

"Beneath the makeup and behind the smile I am just a girl who wishes for the world."

"Ever notice how 'What the hell' is always the right answer?"

"I don't mind living in a man's world, as long as I can be a woman in it."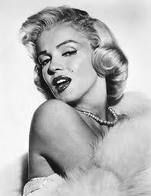 Inspirational Friendship Quotes
Christmas Quotes by Famous People